I am an insect ecologist and science writer based in Raleigh, NC. As an assistant professor of applied ecology at NC State University, I work at the interface of urbanization and climate change to understand ecological responses to anthropogenic stressors, especially among plants and insects.
Other past and ongoing work addresses the reproductive ecology of rare plants, including the Venus flytrap. My PhD research, also at NC State, focused on chemical communication between ants and seeds in Neotropical ant gardens. There's more about these and related projects on the research and publications pages.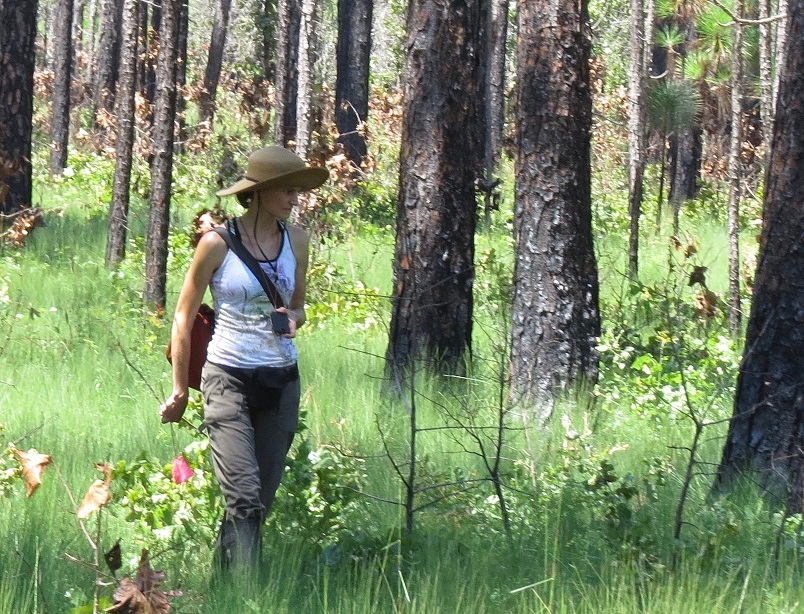 My science writing has appeared in Science, PRI's The World, and other publications. I have written about topics from composting with worms to simulating space junk with giant gas guns, and currently edit the book review section for American Entomologist.
I also like long runs in the woods, motorcycles, and gardening. My husband and I keep a yard full of vegetables, chickens, native plants, and wild bees, and we take care of a handsome, well-educated cat named Babou (who knows about 20 English words).